Instagram was created as a platform where users could share photos with their friends. Within a decade, it has grown its user base to over 1 billion and is one of those must-have apps everyone has on their phone. If you're reading this, it's probably because you have been stuck with a few followers on your account and would like to grow that number. The good news is that it is not that difficult to become famous on Instagram. After all, there are more than a billion potential followers.
Getting started
It is important to pay attention to the basics as this is going to be a long journey. The idea is to make an Instagram account that keeps growing in followers over time, but you have to get started the right way. Marketers use the concept of AIDA (Attention, Interest, Desire, Action) to sell products and services. You should also treat your profile the same way by following these initial steps.
Understand what makes you unique
With over a billion users and over 100 million photos and videos being posted a day, competition for users' attention is fierce. It is for this reason that some people buy Instagram followers. No doubt, this will quickly get you a few thousand followers, but it is not the best way to get new followers. We shall discuss some of the problems in taking this shortcut in the final section, but for now we are going to tell you how you can still get followers the right way.
Everyone on Instagram is looking for something very particular, and this is what you should capitalize on. For instance, if you have a knack for fashion, you should focus all your posts on this particular niche. The obvious benefit is that you will be good at it and your talent will be clear, so you won't have a problem making posts. Furthermore, this will create a brand for your account that will resonate with your followers and potential marketers.
Create a profile that reflects your qualities
Your profile is the first thing people will see when they click on your account, and it needs to grab the viewer's attention. This means you need to carefully consider your profile picture, bio, and theme. A lot of people get stuck at this point and resort to copying from other profiles and that is obviously not how to create a unique brand. Granted, it can be difficult to come up with a catchy bio in just 150 characters, but the most important thing is to remember what makes you unique as discussed above.
If, say, your profile is meant to be fun and attract a younger audience, then you should use some emojis. On the other hand, if your profile is professional, then your bio should probably include a link to your website or blog. The same applies to the profile picture, where you should use a selfie for a personal brand or an image of your business for a professional profile.
Creating a theme is something else most people overlook because it can be confusing. This is not to be confused with making all your images similar but rather that the images immediately tell what you're all about. Upon landing on a new profile, a user is more likely to scroll through the highlights page before tapping on any single photo or video. This is what we refer to as the theme of your Instagram profile. It should immediately indicate what your profile is about, and if it captures their interest, they will probably become a follower.
Growing your account
By now, your profile is active and you probably have a few followers already. If not, do not be too proud to invite your friends and family. This part is very difficult because you are essentially getting on a public stage hoping to get people who like what you're presenting. There is also the lingering fear of rejection we all have… don't worry, it's natural. Here's the good news, most people don't have time for negative comments and you will hardly get any at this point. It is also why you should create a clear brand so that you keep away the trolls at the door.
Post regularly and in high quality
Persistence has always been and still is the key to success. This stage is incredibly dull, boring, and even discouraging because you may only have a few hundred followers at this point. Be prepared to receive zero likes and comments, but persevere and keep going. Despite the seeming lack of attention, make sure to keep posting regularly, but do not overdo it. we recommend posting between 2 to 3 times a day, every day, perhaps a bit ore on weekends. All your photos and videos should also be of high quality to further bolster your brand.
Consider this the trial phase of your Instagram account because it should establish your future trends. There are various analytics tools available for free such as Iconosquare that analyze your account to provide insights. What you may learn from this is which pictures/videos have the most engagement rates and at what times you have the most profile views. All this information should tell you what you should keep doing and what you need to change.
You should also take this time to engage with your followers in the comments section. You can elicit these engagements using CTAs (calls to action) along with your posts. Phrases such as 'leave a comment below', 'double-tap if you agree', or others like these prompt viewers to engage. Everyone appreciates a mutual engagement, and this will definitely help you grow a community. This is one of the key deficits an account with bought followers has and also how marketers recognize such accounts.
Use hashtags to reach a greater audience
When you want to reach more people beyond your close circle of friends, the best way to do this is by hashtags. People search based on hashtags when they are looking for new content so be sure to include several hashtags in every post. Instagram allows you to use up to 30 hashtags, but research has shown that using at least 11 hashtags will make a huge difference. If possible, you can use the maximum number of hashtags to maximize your reach.
The important thing is to not be spammy through repetition or use common hashtags like #life, #love, etc. A lot of people are using such common hashtags, and your profile is unlikely to be featured from these, at least in the early stages. Instead, find less popular hashtags related to your brand so you stand a better chance of appearing in searches. While doing this, keep track of the hashtags drawing the most attention, and keep using them while dropping the rest.
As your profile becomes more popular, you can start creating unique hashtags related to your brand, product, or service. These kinds of hashtags help to build your brand further and create a community of loyal supporters. Celebrities know to use these communities and that is why every musician has a loyal 'squad' of supporters.
Learn from your competition and/or idols
There is a lot you can learn from your peers and idols that you should take advantage of. Nobody ever followed anybody just because they hated someone mutually, but they will follow you if you have a mutual friendship. This goes back to the aforementioned discussion about community, so do not feel jealous of your peers having a more famous Instagram than yours.

Instead, take this as your motivation and opportunity to find out what works and what doesn't. Social media is still a relatively new concept and always changing so everyone is still trying to learn. You are no expert, not by a long shot, and neither are they. But you can observe how a competitor or idol interacts with their followers and imitate them. Do not take this as advice to copy the most famous Instagrammers, because that won't work. Be unique, but use what you learn to become better.
What to avoid
Even as you try to do what you can to grow your Insta fame, you should also be aware of a few things to avoid. As long as you follow what we have discussed above, then you should be on the right track. Nonetheless, you would be better off knowing what to avoid along the way.
Buying Instagram followers
The biggest no-no to becoming famous on Instagram is to use bots to create fake followers. Indeed, many of the biggest celebrities have been found to use bots to bolster their Instagram numbers, but you really shouldn't. Celebrities use bots simply for the clout and claim to have a large number of followers. Unless this is your goal too, then using bots to buy Instagram followers may actually work against you
What's worst about using bots is that it is very obvious to recognize bot activity. An Instagram account with real human followers should have organic engagement in the comments section. Any potential influencer or marketer looking at your profile will immediately recognize such an account and shy away. Secondly, there are tools that monitor the growth of followers to identify any unusual spikes. And finally, you won't engage any real people because the comments section will be filled with generic content. This is bad both for a personal and business account, which is why we urge you not to try it.
Not having a goal
Why do you want to become famous on Instagram? Do you want to sell products and services or just create a personal brand? Once you realize what your ultimate goal is, only then can you work toward that goal and get the fulfillment you desire. Social media can either be positive or negative depending on how you use it. The technology isn't bad, but it depends on how you use it.
For example, if your goal is to create a strong personal brand, then you should focus on getting more followers mainly by engaging with your followers actively. On the other hand, if your idea is to sell products and services, focus on the quality of your photos and videos so that you can convert your fame into actual income. Without a clear goal, your Instagram journey will only feel like you're running in place, and that's what gets some people depressed.
Neglecting other platforms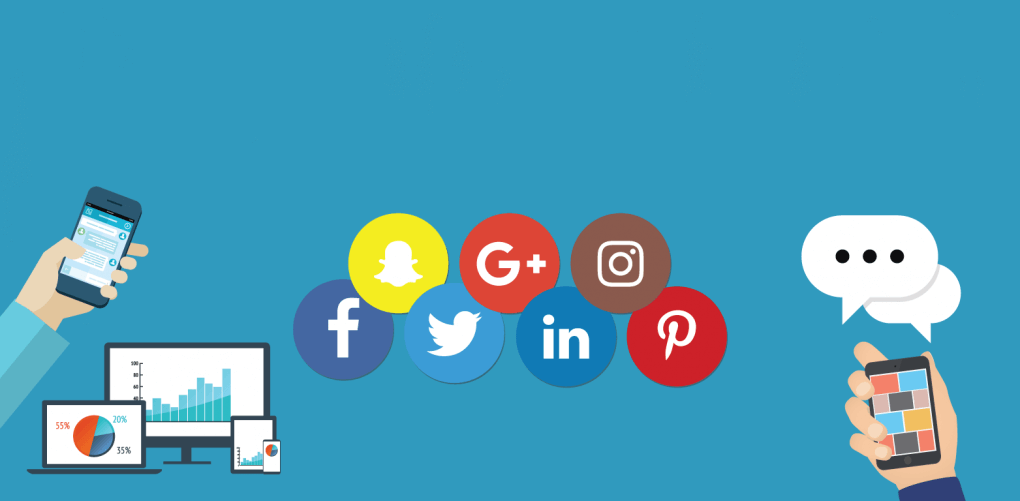 Just because you're famous on Instagram doesn't mean all other platforms can be uninstalled. Even if your followers are usually on Instagram, do not assume they don't use other platforms. So, even as you focus on gaining traction on Insta, make sure your Snapchat, Twitter, TikTok, or Facebook is still active and updated regularly.
Being boring
Be honest, how many pictures of, say, clothing, can you look at before you get tired? Most people get bored after scrolling down 3 to 5 pictures. That means you have to avoid being boring by posting the same things over and over again. Take a chance and try something different every once in a while, and see how it tracks. Your followers will appreciate the difference in tempo and maybe even share the post.
Wrapping up
This has been a long post and your fingers are itching by now to get started on your Instagram. You now have the tools you need to become famous on the platform but it should be a continuous process. Constantly tweak your brand to keep things 'fresh' and engaging so you don't lose your followers. Now go forth and conquer Insta!